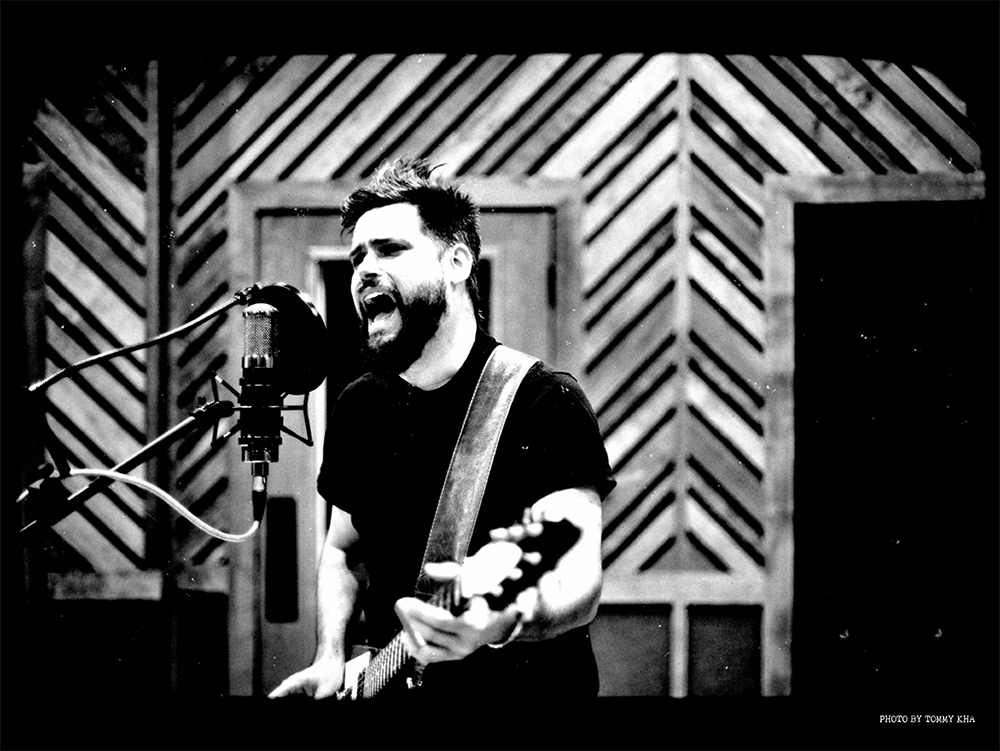 Jason "Hex" Freeman has partnered with award-winning film director Craig Brewer (Hustle & Flow, Blacksnake Moan, Footloose) to release his debut album via Brewer's BR2 Music Publishing. The ten-song LP is a menagerie of the swampy blues sound Freeman taught Samuel L. Jackson's "God-fearing bluesman" character in Black Snake Moan.  It is available on iTunes where it is a "New & Noteworthy" and can be streamed in full on Spotfiy or on Kangaroo's Soundcloud.   
It's surprising that there haven't been more homegrown contemporary blues artists to spring forth in into the mainstream from Memphis in the last decade. The city is home to Beale Street, The Blues Foundation, and The Blues Hall of Fame, plus a plethora of musicians from ZZ Top to John Mayer have dropped in temporarily to soak up the bluesy soul of the city over the years. But there has yet to be a breakout local star to cast a shining light on the mid-south's oldest musical tradition. That could change with the release of Hex & Hell.
The album is a marriage of groove heavy blues and rock,  a note-perfect juke joint soundtrack created with the help of some of Memphis' finest players, including Amy Lavere and Khari Wynn (Public Enemy) on bass, Adam Woodard (Harlan T. Bobo, Jack O., Star & Micey) on organ, Krista Wroten  (The Memphis Dawls) on violin, Jana Misner (The Memphis Dawls) on cello, Suzy Hendrix on sax, and Daniel Farris (The Coach and Four) on drums.
Don't let the term "debut" fool you though. Just as in most overnight success stories, this narrative is a long time in the making.
The Memphis-born Freeman, who has been called " a walking blues encyclopedia and folk/blues wizard," has spent the last decade honing his skills playing solo and with the jug band-inspired Bluff City Backsliders along side current Sun Studio engineer Matt Ross-Spang.  Freeman also wrote the score for MTV's Savage Country and contributed tracks to the Brewer-directed and Academy Award-winning Hustle & Flow. Not to mention, Hex & Hell's "Magic In My Home" was included in the remake of Footloose. In the last few years, Freeman has become masterful at coupling sight and sound.
For more on this amazing performer, check out an excerpt from Meanwhile in Memphis.
Jason Freeman from Meanwhile in Memphis on Vimeo.