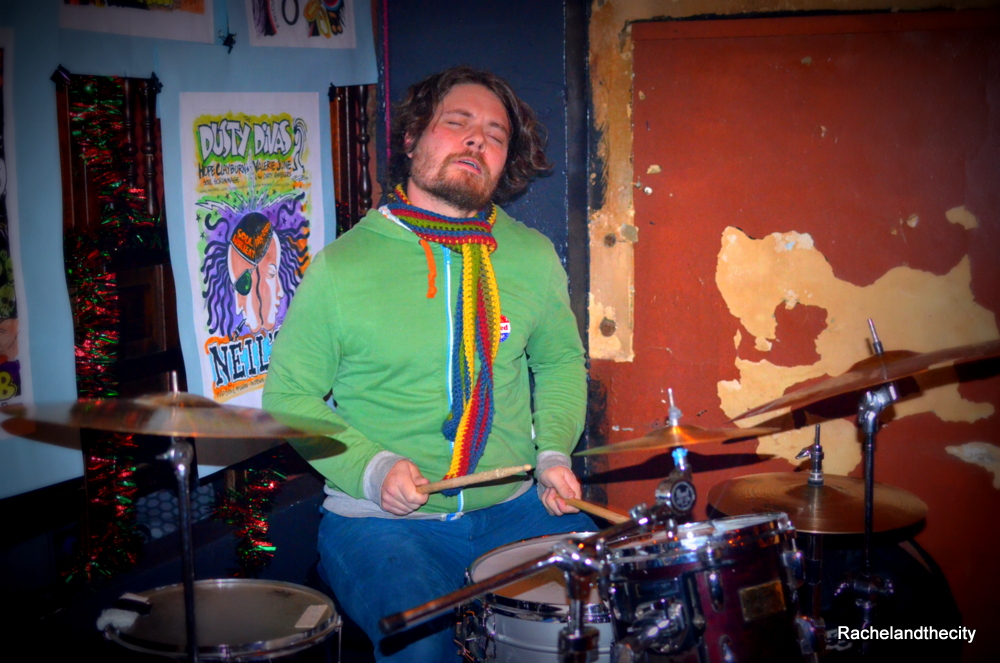 Multi-instrumentalist Paul Taylor is often regarded as one of the best musicians in Memphis. A sought after session player and solo musician, he's dabbled in a little bit of everything over the years. Currently he is leading his own band The  Merry Mobile and on occasion filling in on drums with Hope Clayburn's Soul Scrimmage.  He grew up the son of local musician Pat Taylor and has had music infused in his psyche since he was born.  He spent his teenage years hanging out with other second generation musicians like Steve Selvidge and Cody and Luther Dickinson, eventually forming DDT with the son's of Jim.
He also spent several years being a member of Amy LaVere's group (as featured on the MTV series $5 Cover), and playing with other local legends like Shelby Bryant, bloodthirsty lovers and Antenna Shoes.  He has released two solo albums, 2007's Open/Closed aND 2009's Share It!, on Makeshift Music.
He spent the last few years touring with with worldwide acclaimed singer/songwriter Chuck Prophet, but his main focus these days is definitely The Merry Mobile. You can catch him live every Sunday night at The Buccaneer. Check out more about one of our favorite Memphis musicians in this excerpt from Meanwhile in Memphis!
Paul "Snowflake" Taylor: "Ridiculously Gifted" Memphis musician from Meanwhile in Memphis on Vimeo.